Try now for free
Allow your trucking fleet to maximize their time on the road
Allow your trucking fleet to maximize their time on the road with more deliveries and more time to be home.

Costs associated with inefficient trucking routes include:
Truck and rig wear and tear
Drivers being unable to complete a certain number of miles or jobs per day
Customer dissatisfaction due to long waiting times
Inefficient trucking routes
OUR TRUCKING ROUTING SOFTWARE TAKES EVERYTHING INTO ACCOUNT
Our automated trucking software gets your drivers from A to B to Z quicker.
Create optimized trucking routes in minutes with GSMtasks routing engine. This saves you from hours of manual fleet planning. Minimize windshield time for your truckers and maximize the capacity of your fleet with optimized routes.
Automatic Routing Is Ideal For Multi Stop Route Planning
Enter the addresses for the day and our GSMtasks route optimization function will provide the most efficient route for each driver on your team. Automatic optimized routes save substantial fuel and time costs to your business. Recurring tasks can help eliminate the need to schedule the same routes daily and instead get updated automatically.
Truck Routing & Fleet Planning Made Simple
With GSMtasks you have the ability to create automated routes for your drivers, full GPS integrations, full analytics for your truck fleet and have a complete real-time overview of what's going on in the field.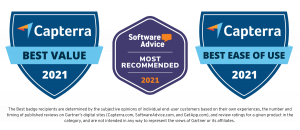 How long are your drivers on the road?

How far are they driving?

How long does a task take to complete?
Don't just take our word for it
Artti Aston, Securitas

"We started using GSMtasks just at the right time, as we were looking for technician management solutions. GSMtasks was a ready solution to be used and was customised according to Securitas needs."

Henri Asi, E-Kuller

"Because of GSMtasks route optimization, we have managed to reduce the time spent on logistics up to 2 times."

Horia Alexandriu, Flattire

"Whereas everyone else insisted on having 10,000 features that didn't work, GSMtasks made sure to include only useful features, ensuring that everything runs smoothly"
How Our Trucking Software Works
Log in to the Admin interface to schedule truckers and routes for the day
Our automated engine will schedule each truckers routes for optimal road time
Each driver receives push notifications to their mobile phone with instructions for each task
The driver can open directions in Google Maps, Waze or Apple Maps for quickest traffic routes
Once the driver completes a task they check that task off and continue to the next
Track the drivers in real time in the admin interface
Save
time
and
fuel
with
t
r
u
c
k
i
n
g
r
o
u
t
e
o
p
t
i
m
i
z
a
t
i
o
n
s
o
f
t
w
a
r
e
Try our trucking route software for free
Book a FREE online demo