GSMtasks route optimization software reduces time on the road.
Optimized delivery routes help your drivers complete more tasks in less time while keeping your customers happy.
Daily route planning can be a bit of a headache. Route optimization makes finding the most efficient route simple.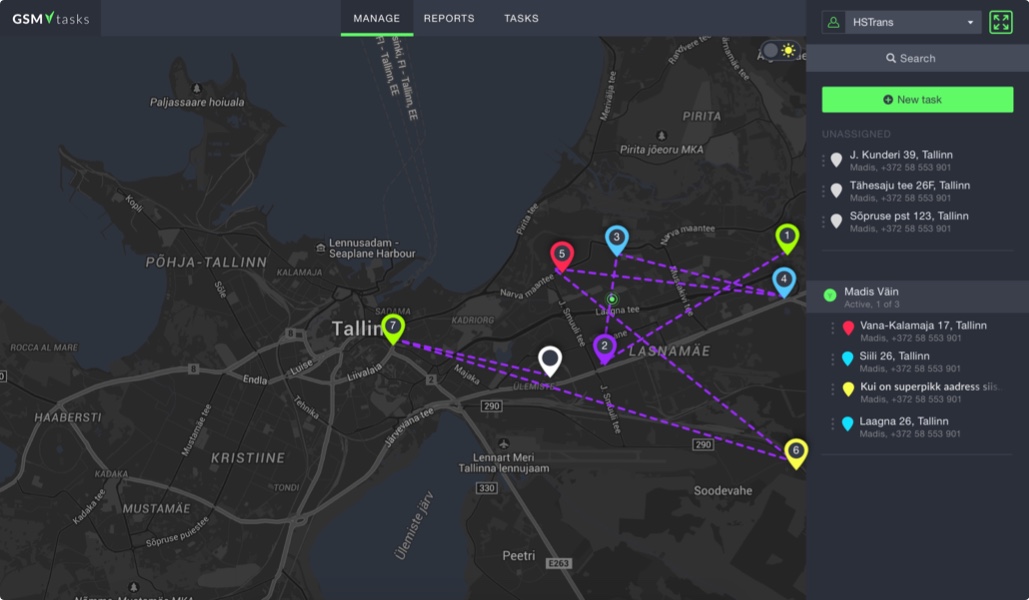 GSMtasks routing eliminates hours of manual planning
Costs associated with inefficient driving routes include:
Vehicle wear and tear
Drivers being unable to complete a desired number of tasks in a day
Customer dissatisfaction due to long waiting times
If you don't drive optimally, you can't work optimally.
WE TAKE EVERYTHING INTO ACCOUNT
Route optimization gets your drivers from A to B to Z faster.
Try route optimizing for free
Save time and fuel with route optimization software
TRY ROUTING NOW