Try now for free
Automatically Generate Optimized Driver Routes

Plan optimized multi-stop routes in minutes. GSMtasks routing engine rescues you from hours of manual fleet management planning.

Straightforward Route Planning

Customizable options including photo capture, GPS tracking, custom meta fields, proof of delivery and much more.

Multi-Stop Planning Reduces Costs

Enter your addresses for the day and the route optimization function provides the most efficient driver route. Automatically optimized routes save substantial fuel and delivery costs.

Recurring Tasks Eliminates Back-Office Admin

Recurring tasks can help eliminate the need to schedule the same routes daily and instead get updated automatically.

Pc & Mobile Planning At Your Fingertips

Manage your team of drivers from your mobile and give them real-time information and ensure task completion on the go.

Powerful Reporting In A Few Clicks

Extract routing data to boost your business performance. Track only the metrics you need like actual task completion time, average driver delivery time or cost per delivery.
Managing patient trust
Non-emergency medical transportation (NEMT) constitutes businesses whose main purpose is to collect patients and stakeholders from their homes and driving them to medical hospitals, centers, and doctors quickly, safely and with a high degree of care and consideration.
Compromising on patient care simply cannot be done, so NEMT companies must find new tools to improve patient trust, deliver a high standard of customer service, and simultaneously find a solution that can do both and yet still reduce costs.
Medical transportation software is one such tool to do this.
Breeding patient confidence yet still lowering fuel costs
When you collect patients and stakeholders from their doorstep, a high degree of trust is required.
To meet these high standards your business demands a technology solution that provides a fast, transparent and reliable patient-customer process.
Medical transportation software supports NEMT vendors by not only breeding patient trust, yet helps to remove the following:
Increased fuel costs
Higher vehicle wear and tear
Drivers completing fewer tasks within the day
Patient dissatisfaction due to long waiting times
Grossly inefficient driving routes
Just insert, upload or copy-paste your location list and GSMTasks does the rest, automatically optimizing your drivers' routes so you don't have to. Customers receive their orders quicker meaning you get on doing what you do best – managing your business.

1. Upload or insert delivery locations
2. Schedule driver routes
3. Routes are automatically optimized 
4. Drivers deliver faster than ever
How medical transportation software works
Transforming your medical transportation business has never been easier. To get started streamlining cost and boosting patient confidence simply:
Log in to the Admin interface to schedule drivers and routes for the day
The automated engine schedules each drivers route for optimal delivery times
Each driver receives push notifications to their mobile phone with individual task instructions
Drivers can open directions in Google Maps, Waze or Apple Maps for quickest traffic routes
Once the driver completes a job, they check that task off and continue to the next
Track the drivers in real-time in the admin interface
Don't just take our word for it
"GSMtasks was a ready solution to be used and was customized according to Securitas needs."
ARTTI ASTON, SECURITAS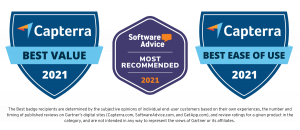 You don't need GSMTasks if you:
Want to keep doing business the outdated way
You do not care about saving your time
Are not bothered about increasing profit
You should trial GSMTasks for free if you do want to:
Increase driver productivity
Lower fuel costs and other expenses
Increase profits for your business
Wish to compete with the competition
Skyrocket customer satisfaction rates
TRIAL
OUR
MEDICAL
TRANSPORTATION
SOFTWARE
Reach patients faster and boost their confidence in you with GSMTasks
Try Medical Transport Software For FREE