Try now for free
Boost efficiency and workflows
Ensure your employees can complete all their days' tasks with an hourly view of their daily tasks. Providing accurate time frames keeps clients waiting less. Using our mobile app they can get up to date information on the planned workers' location.
All relevant client information
Up to date task lists
Attached fulfillment documents
Client signatures
To remain competitive, it is more crucial than ever to utilize technology to not only crush the competition but to reduce business costs.
Field service management software is an invaluable tool for businesses of all shapes and sizes.
Field management software is a vital cog in any leading business to help manage their mobile fleet in real-time. When using software like GSMTasks your business is benefitting by:
Boost efficiency across your mobile teams in the field
Decrease business field costs like fuel, hardware & resources
Maximize team productivity levels
Complete more tasks every day
Skyrocket customer satisfaction
Streamlined communication channels
Fleet management software that integrates with all industries
GSMTasks spans several key industry sectors that empower businesses to crush their competitors. Well-known industries that profit from our software include:
Telecommunications
Construction
HVAC
Home Services
Food Delivery
Home Delivery Services
Government & Public Services
Medical & Healthcare
Oil, Gas & Mining
Security
Automatically Generate Optimized Driver Routes

Schedule optimized multi-stop routes in minutes. GSMtasks routing engine releases you from hours of manual fleet management planning.

Straightforward Route Planning

Customizable options including photo capture, courier app, GPS tracking, custom meta fields, proof of courier delivery and much more.

Multi-Stop Planning Reduces Costs

Insert your daily addresses and the route optimization function implements the most effective courier route. Automatically optimized routes preserve fuel and reduce delivery costs.

Recurring Tasks Reduces Back-Office Admin

Recurring tasks eliminate the need to program the same routes daily and instead get updated automatically.

Pc & Mobile Planning At Your Fingertips

Guide your team of drivers from your courier app and equip them with real-time information and ensure task completion on the go.

Powerful Reporting In A Few Clicks

Obtain routing data to advance your business performance. Monitor only the metrics you need like actual task completion time, average driver delivery time or cost per delivery.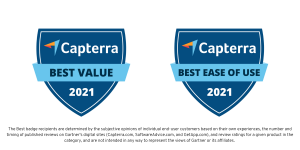 Artti Aston, Securitas

"We started using GSMtasks just at the right time, as we were looking for technician management solutions. GSMtasks was a ready solution to be used and was customised according to Securitas needs."

Henri Asi, E-Kuller

"Because of GSMtasks route optimization, we have managed to reduce the time spent on logistics up to 2 times."

Horia Alexandriu, Flattire

"Whereas everyone else insisted on having 10,000 features that didn't work, GSMtasks made sure to include only useful features, ensuring that everything runs smoothly."
How Field Service Management Software Works
Transforming your business has never been easier. To begin streamlining cost and raising productivity workflows users only have to:
Log in to the Admin interface to schedule drivers and routes for the day
The automated engine schedules each drivers route for optimal delivery times
Each driver receives push notifications to their mobile phone with individual task instructions
Drivers can open directions in Google Maps, Waze or Apple Maps for quickest traffic routes
Once the driver completes a job, they check that task off and continue to the next
Track the drivers in real time in the admin interface
Boost
efficiency
and
workflows
with
f
i
e
l
d
s
e
r
v
i
c
e
m
a
n
a
g
e
m
e
n
t
s
o
f
t
w
a
r
e
Test our field service management software
Try Routing Now